STEM and the Arts! 21st Century Community Learning Center (CCLC)
The purpose of STEM and the Arts 21st Century Community Learning Center is to establish programs that provide students with academic enrichment opportunities along with activities designed to complement the students' regular academic program. The Jefferson County Jr. High School site host students in grades sixth-eighth. The site will provide a range of high-quality services to support student learning and development. The services are provided bylicensed and /or paraprofessionals.
Registration is open for STEM and the Arts 21st CCLC 2020-2021 Program! Please complete an online registration for each student. Registration does not automatically enroll students. Parents will be notified of student's acceptance into the program. Click the link below to complete the online registration!
STEM and the ARTS! 21st CCLC Advisory Committee
Edward Reed, Chair
Jaron Barnes
Vera Hall

DonZella January
Kendrick January, Sr.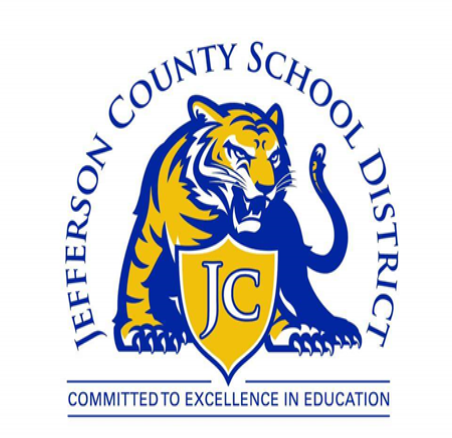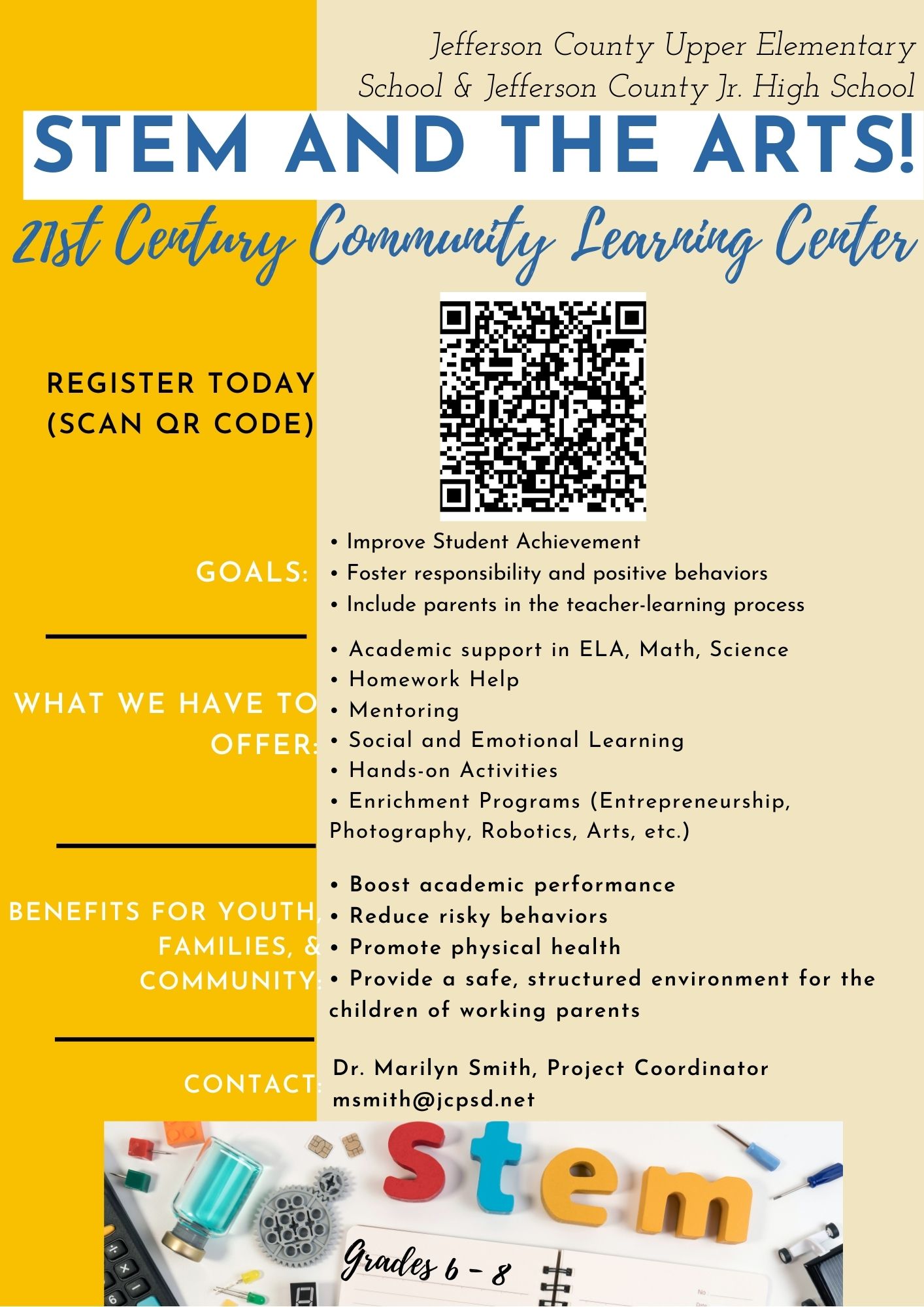 It's as Easy as 1-2-3!
Step 1 : Register your child at: 6th-8th Grade Registration Form
Step 2: Check email for acceptance letter from the Project Coordinator.
Step 3: Join the session by following the schedule, which will be emailed to you, at the designated time!!!
Sessions are held on MONDAY, TUESDAY, WEDNESDAY, and THURSDAY of each week from 3:30 to 5:45
Cohort A (Last Names A-J): Mondays & Wednesdays
Cohort B (Last Names K-Z): Tuesdays and Thursdays
*Students will participate in asynchronous learning on hybrid learning days