STEM and the Arts! 21st Century Community Learning Center (CCLC)
The purpose of STEM and the Arts 21st Century Community Learning Center is to establish programs that provide students with academic enrichment opportunities along with activities designed to complement the students' regular academic program. The Jefferson County Jr. High School site hosts students in grades sixth-eighth. The site will provide a range of high-quality services to support student learning and development. The services are provided by licensed and /or paraprofessionals.
Registration is open for STEM and the Arts 21st CCLC 2020-2021 Program! Please complete an online registration for each student. Registration does not automatically enroll students. Parents will be notified of student's acceptance into the program. Click the link below to complete the online registration!
We are seeking interested individuals to serve on the Advisory Council for STEM and the Arts 21st CCLC Programs. Interested individuals should visit the following link to apply.
Click here to complete the 21st CCLC Advisory Council Interest Form! (http://forms.gle/KfvRs3BshhUp9Mq86)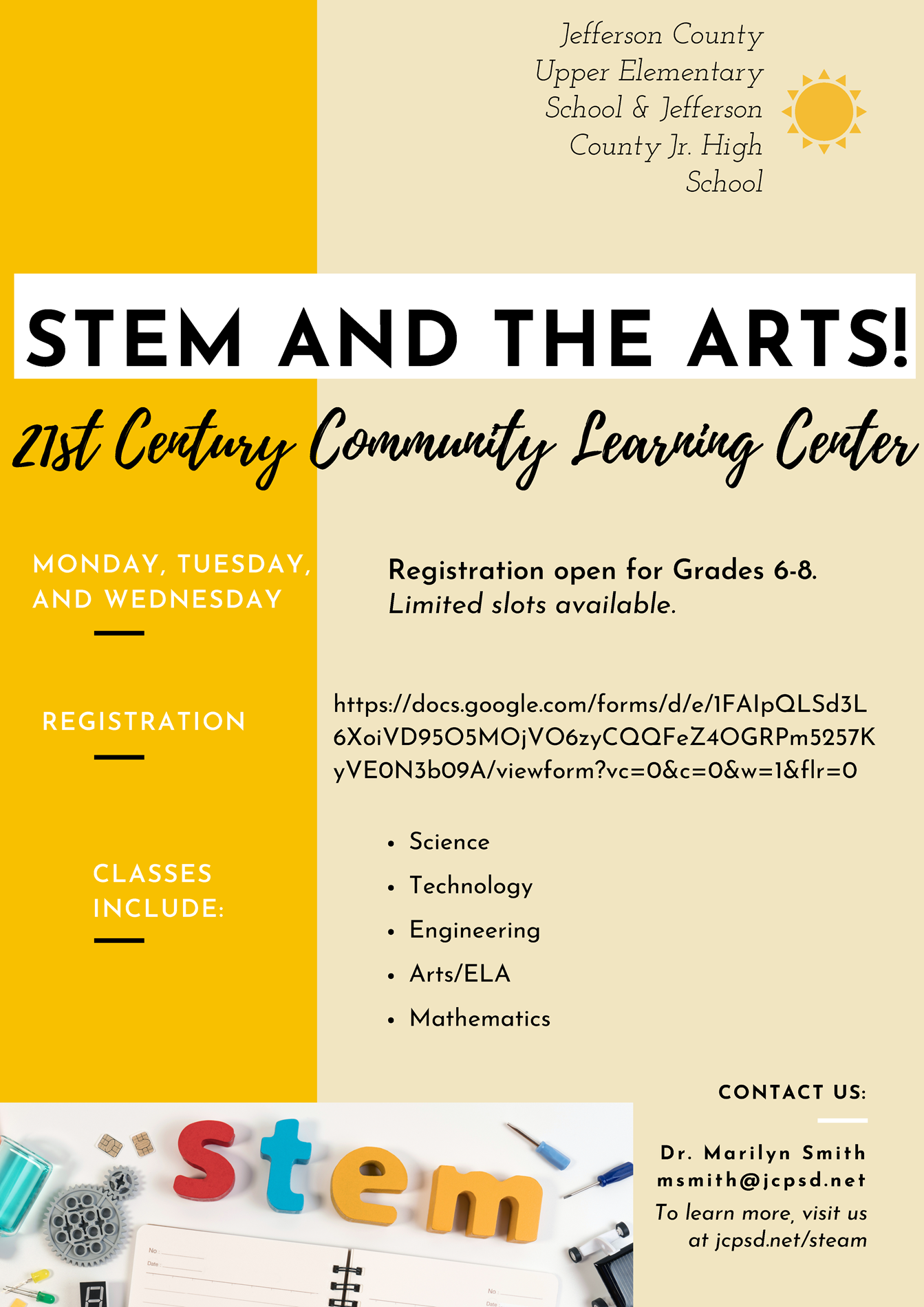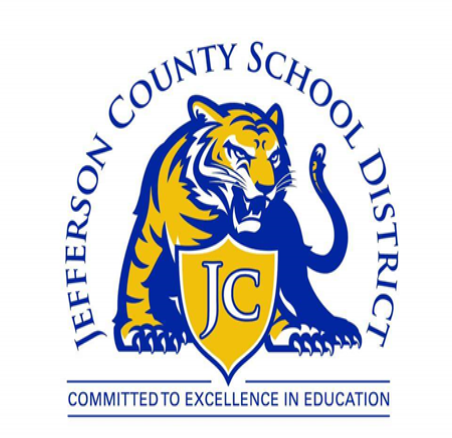 Eligible Participants
Principals, Site Coordinators, Guidance Counselors, and Classroom Teachers will collaborate in determining at-risk students who meet the criteria for the program. Site Coordinators and Teachers will identify student with the greatest need, and those with the risk of failing or falling behind will be given first priority to attend the program.
Students in the program at each school must meet specific criteria including at least one of the following:
Score within the Tier 3 on the district's universal screener.
Be identified as Lowest Performing Student (LPS) on state assessment(s) and/or the district's benchmark assessment.
Be at risk of educational disadvantage and/or at risk due to circumstances such as low income, abuse, neglect or disability.
Be eligible for free/reduce lunch.
It's as Easy as 1-2-3!
Step 1 : Register your child at: 6th-8th Grade Registration Form
Step 2: Download ZOOM (www.zoom.com) on any device ( phone, tablet, computer, laptop,etc.)
(Note: Students will not have to download Zoom on his/her chromebook because it has already been installed)
Step 3: Join the session by following the schedule, which will be emailed to you, at the designated time!!!
Virtual sessions are held only on MONDAY, TUESDAY, and WEDNESDAY of each week from 3:30 to 6:30