Belle named Jefferson County School District and Jefferson County High School Teacher of the Year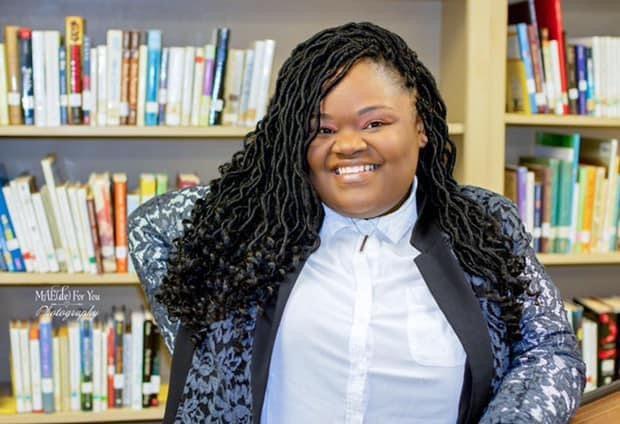 ---
For Immediate Release: January 11, 2021
Belle named Jefferson County School District and Jefferson County High School Teacher of the Year
The Jefferson County School District is pleased to announce that Ms. Yakeidra Belle has been named District and JCHS Teacher of the Year for the 2020-2021 school year.
Belle graduated from Jefferson County High School in 2014 and Alcorn State University with a bachelor's degree in English Education in 2018. She is currently pursuing a master's degree in Curriculum and Instruction from Mississippi College. She holds teaching certifications in English (7-12) and Mild/Moderate Disabilities (K-12).
Belle has been employed with Jefferson County School District as an English Language Arts teacher since August 2018. She taught at the junior high school for one year, and she is currently serving her second year at the high school. Belle has served our school district in many capacities, such as Poetry Out-Loud Advisor, Chair of the English Department, Prom Committee Sponsor, Junior High and High School Leadership Team, 21st Century Community Learning Center (CCLC) After-School Teacher, and so much more. The Mississippi Department of Education recently selected her to serve on a committee that reviews HQIM (High-Quality Instructional Materials) for future use by the state.
"It is with exuberance and pride that we congratulate Ms. Yakeidra Belle on being selected Teacher of the Year for JCSD," said principal David Day. "She has served in the capacity of an English I and II teacher for two years with tenacity, dedication, and the ability to reach and mold young minds forever. She performs her duties with a smile and does not let difficult situations deter her. Thus, it is without hesitation that I extend a heartfelt thank you for your contributions to this school and district."
"I am so glad that others have recognized for her what I have always known. She is a terrific teacher!! Congratulations on being named the District Teacher of the Year," Day said.
Belle is the mother of 1-year-old Jonah Nigel Banks and is a member of Zeta Phi Beta Sorority Incorporated.
Belle governs her students by this short affirmation written by Walt Disney, "Around here we don't look backwards for very long, we keep moving forward," and this has proven to be motivational and uplifting to her classes.
"I am extremely proud and pleased with all of our honorees for Teacher of the Year," said superintendent Adrian Hammitte. "Ms. Belle is an exceptional teacher who has a gift for teaching. While she may be new to the profession, she is undoubtedly talented and skilled beyond her years. She is very deserving of this recognition."
"This is an exciting time for all of our honorees," Hammitte asserted. "They have worked so hard to educate children despite the challenges of this global pandemic. On behalf of the Board of Trustees and the entire Jefferson County School District, I congratulate them for being named Teacher of the Year at their respective school and Ms. Belle for being named District Teacher of the Year," Hammitte said.
Belle stated, "Failure is not the opposite of success. Failure is a PART of success." "I teach my students to be persistent. We won't win every time, but we WILL try."
Ms. Belle will have an opportunity to compete for the honor of being named Mississippi Teacher of the Year. Belle and the other honorees will be formally recognized later this semester.