Jefferson County School District secures dollars to improve student achievement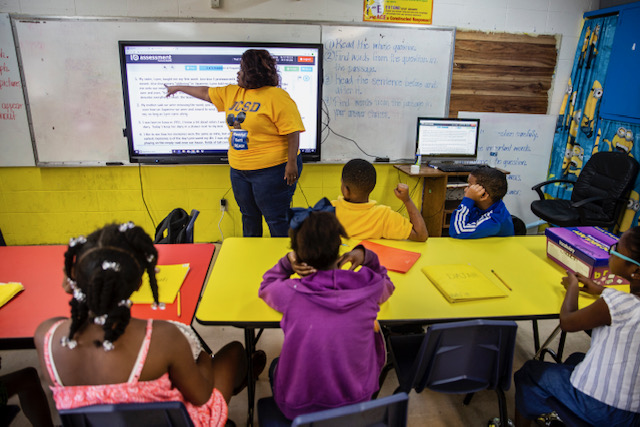 ---
Jefferson County School District secures dollars
to improve student achievement
Students in the Jefferson County School District will soon have an opportunity to engage more in science, technology, engineering, arts, and math (STEAM). This comes as a result of $1.4 million in grant funds from the Mississippi Department of Education.
"We are very excited to receive this award," Dr. Adrian D. Hammitte, superintendent of education, said. "These funds are very important to our implementation of high-quality learning experiences that will result in improved student outcomes for all of our boys and girls."
The grant awards allow for academic enrichment opportunities for children, particularly for students who attend high-poverty and low-performing schools, to meet state and local student standards in core academic subjects. Funds are also geared to offer students a broad array of enrichment activities that can complement their regular academic programs.
"We were very interested in expanding opportunities for students in science and math," Hammitte said. "Adding a focus in the arts was a bonus. We have found that working in the arts helps boys and girls to develop creative problem-solving skills that are needed in every subject."
The grants will also allow the District to work with parents and community stakeholders. The "We Are COMMUNITY!" initiative will allow participants to receive services at one of the five selected church sites in Jefferson County. A parent or guardian will be required to attend at least one session per week.

In addition to providing additional opportunities for students, there will also be a focus on building teacher capacity in the areas as well.
"Our teachers are excited about opportunities to learn how to integrate new teaching strategies into their daily routines, such as project-based learning."
This is a critical year for the Jefferson County School District. Based on the state's accountability model requirements, each school in the district must show growth.
District officials plan to provide additional information when school resumes in January.