Medical Advisory Council - Reopening Schools SY 2020-2021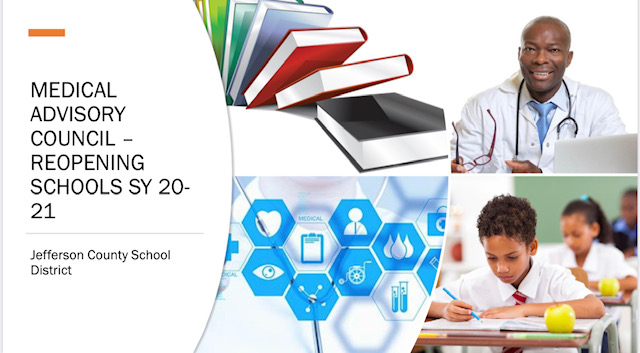 ---
For Immediate Release: June 26, 2020

MEDICAL ADVISORY COUNCIL - REOPENING SCHOOLS DURING THE 2020-2021 SCHOOL YEAR

We are pleased to announce the creation of our Medical Advisory Council. The purpose of this council is to help district and school leaders identify the critical issues that must be addressed to ensure a smooth and safe transition to reopening our schools. Our highest priority is to provide every child with a quality education in a safe environment. With that in mind, we know that working with our medical experts will be critical in accomplishing this goal.

We would like to thank our team members for agreeing to serve on this task force. We will be providing additional information in the coming days. We also created a communication tool for anyone who may have questions regarding the 2020-2021 school year. Please submit those questions to jcsdsupportline@jcpsd.net.

Again, our highest priority is to provide a quality education to every child in the safest manner possible.

For the latest updates, please follow our Facebook page and visit our website at www.jcpsd.net.