Together, We Can Keep Our Citizens Safe And Our Children In School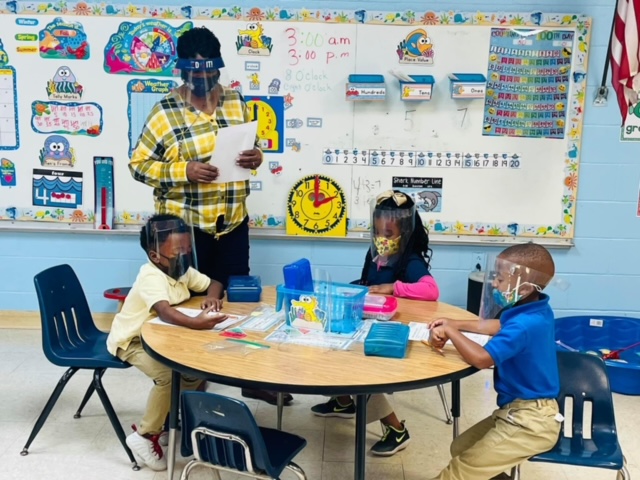 ---
NEWS RELEASE
For Immediate Release: December 29, 2021
Together, We Can Keep Our Citizens Safe And Our Children In School
Adrian Hammitte
December 29, 2021
FAYETTE, Miss.

–
As a small rural county in southwest Mississippi, Jefferson County is known for its family-oriented culture, friendly locals, tasty food, and rich traditions. Historically, it has produced some of the most successful people in the world, spanning across professions. Despite the many challenges, Jeffersonians have always summoned the courage and fortitude to face those obstacles head-on with a determination to achieve at the highest level. Today, we face another challenge: COVID-19. As such, we must rely on that same courage and fortitude to overcome it.
For almost two years, COVID-19 has changed our way of life. It has disrupted our school system, jobs, and lifestyle. Unfortunately, it has claimed the lives of millions of people globally. We have learned a lot in the last two years, but the new COVID variants pose a great risk to our community. Cases in the United States spiked 126% over the previous two weeks. Local health officials reported an uptick in COVID cases as well. The increase in cases puts our citizens at risk and creates challenges for our school district.
Keeping students in the classrooms is vital, but everyone must work together. The best way to accomplish this is to ensure all eligible citizens (5 and older) get vaccinated, take the booster shot, and follow CDC's guidelines. We know how to do this
–
we
lead the state in vaccinations and have one of the lowest rates of COVID cases. Together, we can keep our citizens safe and our children in school.
We have done a great job keeping our employees and students in school safely. Over the last two months, we have only had two reported COVID cases, and one was an employee who contracted the virus during the Thanksgiving break. Research shows that going to school in person is how children and teens learn best. Moreover, the learning loss from school closures could have a negative and lasting impact on children. Additionally, data support the notion that being out of school had significant psychological and social effects on children.
Education experts also suggest that there is no evidence closing schools will control the transmission of the virus.
As superintendent, keeping students and staff safe during COVID-19 is my highest priority.
I remain committed to providing a safe learning environment for our students and employees. Some of the preventative measures we will use next semester include the following:
Enforcing universal and correct use of face masks for all staff, students, and visitors.

Utilizing Beyond Guardian Air Purifier in every classroom.

Utlizing DeskGuard Plexiglass Dividers in both cafeterias.

Promoting physical distancing where possible.

Encouraging hand cleaning and respiratory etiquette.

Cleaning and maintaining healthy facilities.

Promoting free weekly COVID testing with Maverick Health for students and staff.

Contact tracing in combination with isolation and quarantine, in collaboration with the COVID Response Team and the School-based Clinic.

Promoting and encouraging COVID vaccines and the booster shot through community partners such as Jefferson Comprehensive Health Center, Jefferson County Hospital, and Prime Health and Wellness Clinic.
These are difficult times for everyone, especially the most vulnerable population, but we will overcome them together. Again, I ask that you help us keep our schools and communities safe by getting vaccinated, taking the booster shot, and following CDC's guidelines.
Employees return to work Wednesday, January 5, 2022, and students return to school Thursday, January 6, 2022. As outlined by the CDC, "Students, teachers, and staff should stay home when they have signs of any infectious illness and be referred to their healthcare provider for testing and care."