INTRODUCING MR. & MISS JEFFERSON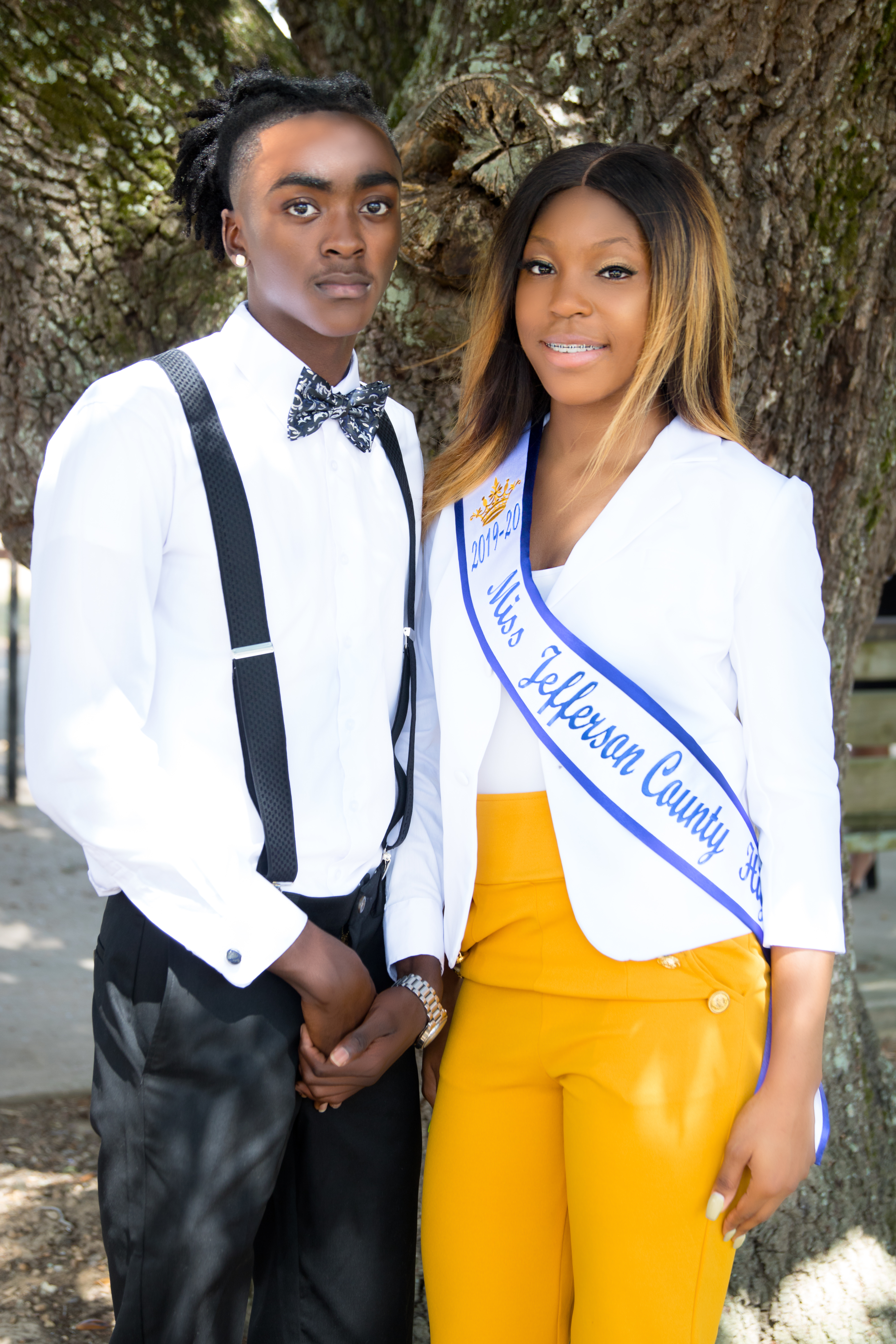 ---
INTRODUCING MR. & MISS JEFFERSON

JaKobi Romone Walker is the son of Kayla and Levinski Harris Sr. He is the Godson of Tawanna And Chavez Gibson. His grandparents are the late Vauderie, Larry, and Emma Walker and Audrey and Levi Harris. He is the big brother of Levinski Jr, Jvenski and Treasure. Jakobi is a member of Awesome Christ Warriors pastored by Chester Watts in Russum, Mississippi. JaKobi is a member of the Beta Club, Student Council, and the Jeff High's Basketball team. He loves to spend time with family and friends and adores his little brother Monte more than life itself. JaKobi plans to attend Alcorn State University and major in a career that will pay top dollars. JaKobi believes that with God all things are possible and that as long as he lives he will do great and be great. He is inspired by any and everybody who has faced a tragedy and came out swinging. He is dedicating Coronation Ball to his Aunt Emma who had been one of his greatest supporters.

Akira Joynea Doss is the lovely seventeen-year-old daughter of Ms. Angela Rankin and Mr. Keith Doss. She is the maternal grand-daughter of Mr. & Mrs. Lenon and Helen Rankin and the paternal granddaughter of Mr. Joe Doss and the Late Mrs. Cora Doss. Akira is the goddaughter of Mrs. Alma Rankin-Jones. She is a member of the Taylor's Chapel Baptist Church pastored by the Rev. Jaron Barnes; through the church's youth ministry department, she works alongside her peers to give back to her church and community. As a senior at Jefferson County High School, Akira has taken on several leadership roles; she serves as Senior Class President, is a member of the Student Government Association and FCCLA. Akira is also a starting player for the Lady Tigers Basketball team.

After completing high school, Akira plans to attend Southern University A & M College in Baton Rouge, Louisiana and major in Political Science/Pre-Law; she aspires to attend law school and obtain a Juris Doctorate. Akira enjoys spending time with her family, classmates, and peers. She believes "true friends are like diamonds, both precious and rare." She is ever so grateful for the support of the entire student body.